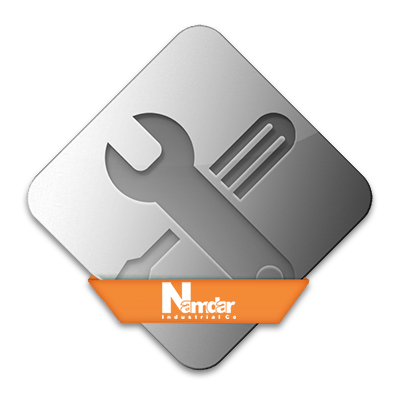 Namdar Machinery Industries Company provides the following services and services in order to support its customers:
• Blower fan repair includes:
1. Fan blade repair
2. Replacement of electromotor bearings
• Steam coil includes: Replacement of steam coil
• Replacement of filters including G4, F7, HEPA filter
• Main unit includes
1. Replacement of boiler bearings
2. Replacing the bearing behind the boiler
3. Boiler gearbox repair
4. Replacing chains with chain gears
5. Repairing or replacing boiler pulleys
• Suction fan including:
1. Replacement or repair of fan blade
2. Replacement of fan electromotor bearings
• Power supply tank includes:
1. Replacement of packing, felt bowl and bearing
2. Replacement of glass water pipe in case of breakage
• Repairs or replacement of PLC in case of water spill on PLC and HMI
Repairs or replacement of electrical appliances including contactor, compact switch, inverter and line protection switch, inside the panel Electricity in case of breakdown or water spill
All products of Namdar Machinery Industries Company have a 2-year warranty and have unlimited and lifetime after-sales service.
Customers of Famous Industries Group can use the following link with their username and password to enter the user section and after-sales service