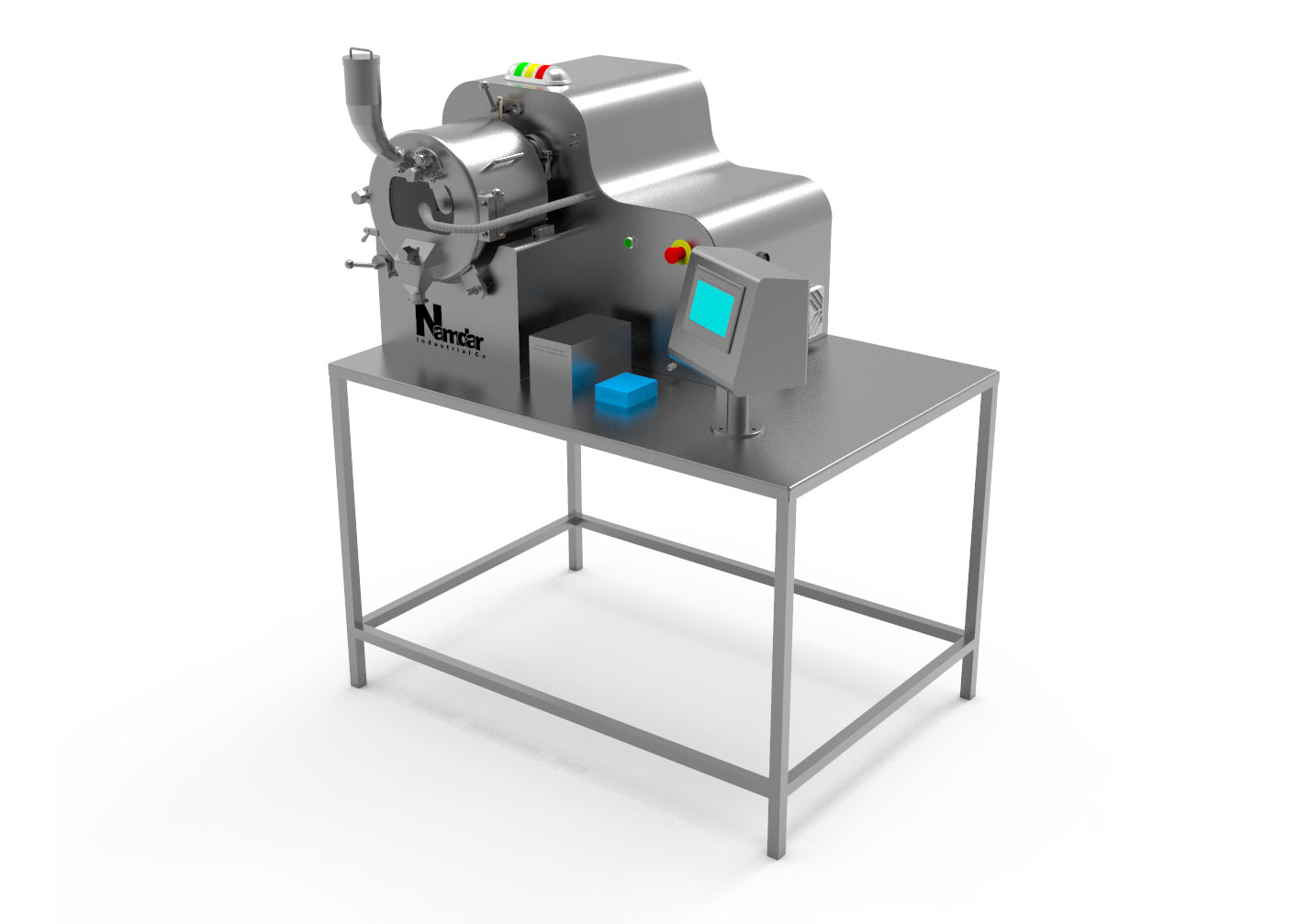 A tablet coater is a device used to create a thin layer of coating on tablets. The main function of this coating is to determine the location of drug absorption in the gastrointestinal tract. It is also used to protect drugs. This device includes equipment such as air conditioning unit which includes blower fan, filter box and steam coils, along with feed tank for spraying and solution pump to spray nozzles of the device, the main unit of the device includes boiler and rotating equipment, suction fan and dust collector system Or is a hand collector.
It is possible to make a tablet cutter machine (film and sugar coating) with different capacities based on customers' needs and with different types by the famous machine-building industry company. For more information about this device, refer to the catalog of the pill cutter device or the website of a well-known company.
Type of coater tablet machines of a Namdar company
Due to the diverse scope of work of the tablet cutter devices, the famous company produces and presents its devices in the form of 4 types and in different sizes.
Cutter tablets with capacities of 5 to 350 kg
Some of the things that apply to typologies are:
- Inlet air box filter with three filtration stages including HEPA filter with 99.9% efficiency.
- Internal channels of the device with the ability to easily separate several pieces
- Display and control of inlet and outlet air flow elements including temperature, pressure and flow
- Observe GMP seamless welding
- The mesh sheet used in the boiler of the compact type
- Advanced control and display system with working memory